Reverse ageing cells, Now! Experience the power of BerryFirst's Scientific Discovery
BerryFirst stands out in the sea of natural antioxidant products. For the very first time, our scientists discovered that several super cold-hardy subarctic berries and fruits had unique medicinal value to help minimize the effects of aging and prevent ageing-related diseases.
More info
Locally and naturally sourced. Canadian Made. Scientifically Proven.
Thanks to our advanced science, BerryFirst transforms the pure, revitalizing power of subarctic ingredients into safe and effective natural health solutions.
More info
We Address Each of Your Concerns, Individually.
With every product you purchase, BerryFirst will help each person individually. You may always talk to our experts and get involved in creating products ONLY for your needs. Tell us your needs today or give us feedback, we will create your personal product!
Welcome to BerryFirst Canada, Your Personal Maker of Pro-Youthfulness Natural Products.
Our team of leading nutraceutical scientists are committed to enhancing good health for you and your family with our natural health products. BerryFirst is setting the bar in Saskatchewan and Canada, with our unique product line of nutraceuticals, that only use high quality, subarctic natural ingredients. If you are an individual or a distributor looking for outstanding anti-aging and anti-disease products with scientifically proven effects, BerryFirst is the smart and simple choice.
Quality ingredients. Scientifically proved. Most effective
BerryFirst has a world-class research and development team that develops scientifically breakthrough formulas to effectively support the health needs of every person. We use only 100% natural, finest ingredients, sourced from trusted partners.
More info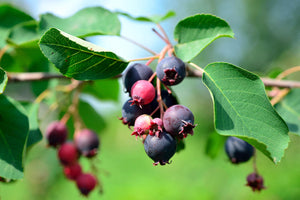 Guaranteed quality, potency, ingredients, and stability.
We produce our products in world-class licenced facilities using the strictest manufacturing processes. By developing and manufacturing our own products, we implement quality controls at all stages of the production process (growth, harvest, processing and stability), guaranteeing quality, potency, ingredients, and stability. For your good health and wellness, try BerryFirst today.
Find Us at Local Shops!
We have made your shopping journey easier! Click here and find our products at your LOCAL shops!